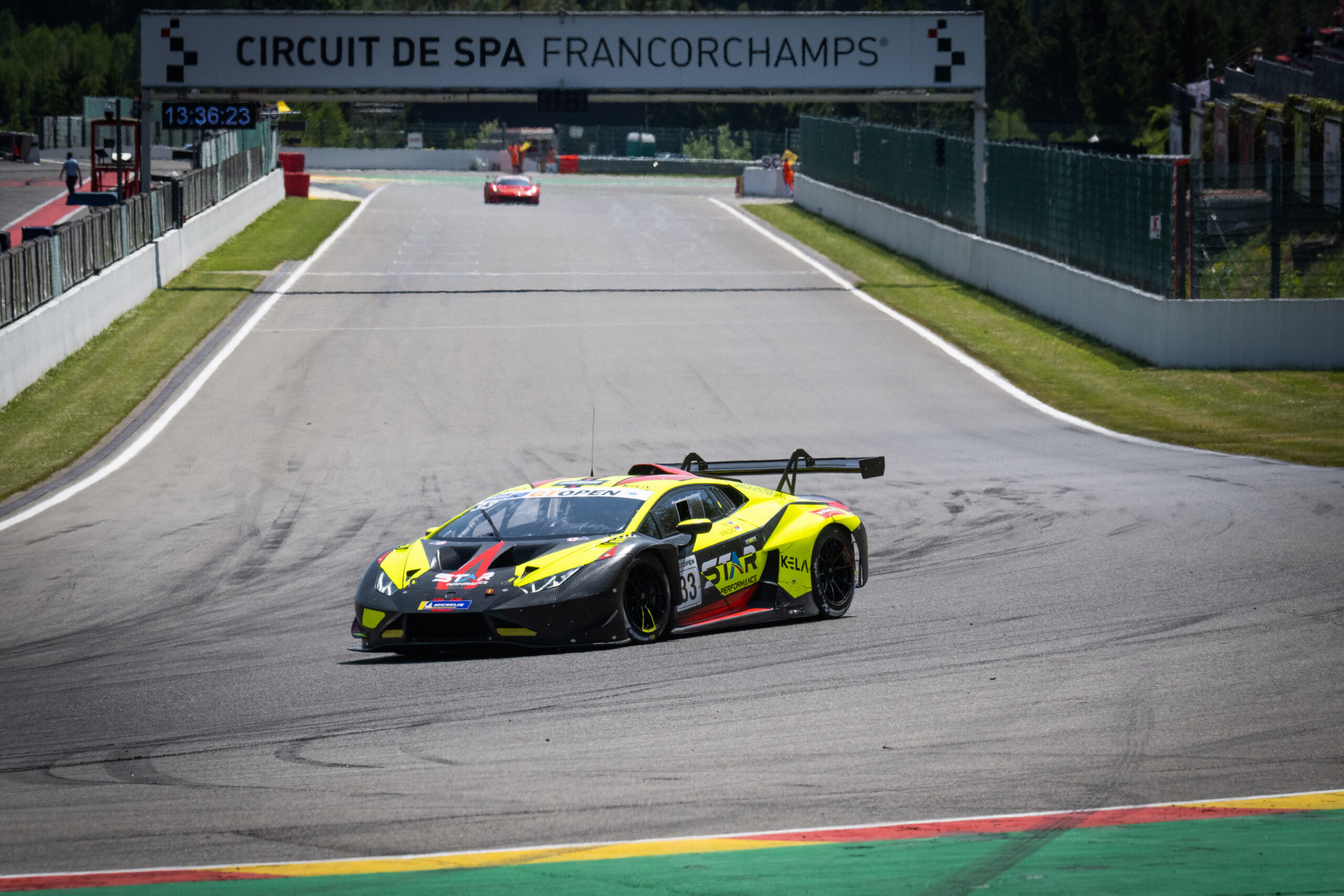 Race 3 – GT Open
The third race of the season was held last weekend in Belgium on the legendary circuit of Spa-Francorchamps. This race was endurance and therefore only one race of a duration of
140 minutes took place instead of two shorter races.
Milos and his teammate had a difficult but successful weekend. Difficult because due to an issue in qualifying they had to start the race in last position, more precisely from the 51 st
place.
Throughout the race they fought hard and recovered all the way to 11 th place overall. Thanks to this, they have scored their first points of the season in the PRO-AM class (P5).
"I am really happy with our achievement here in Spa. It was a tough race, we gave it all and,
in the end, we scored some good points – something that seemed impossible at the start of
the race. Feeling proud of my team and teammate".
Next race of the GT Open championship will be held in Budapest on the 17 & 18 of June.