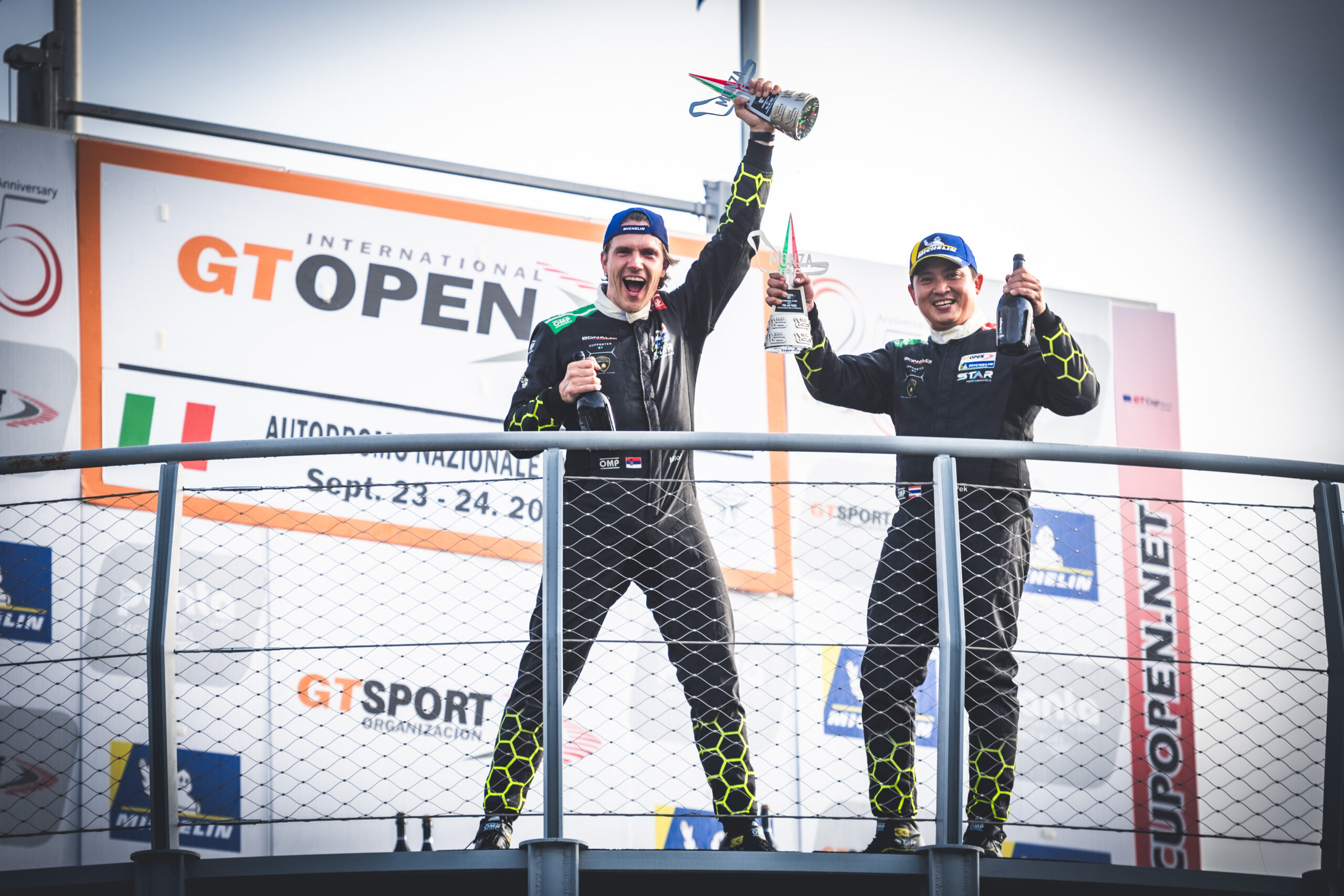 GT OPEN – another podium for the bonaldi duo
Round 10 & 11 of the International GT Open championship was held in Italy on the legendary circuit of Monza also known as the "Temple of Speed".
The race on Saturday was a difficult one. Torrential rain hit the circuit an hour before the start of the race forcing the whole grid to start the race on wet tires. The rain however stopped and when it was time to do the pit stop and the driver change, Milos & the team took the gamble to go for slicks. It was a brave but certainly correct decision to take. In fact, after suffering in the first few laps, Milos started to set the quickest lap times and recover positions. By the end of the race, he was in P3 in the Pro-Am category. Certainly an unexpected result.
Race two saw Milos qualify in P5, the best qualifying session of the season to date. They finished in P6 in the Pro-Am category and brought home some more valuable points.
Next & last race of the championship will be held in Spain on the circuit of Barcelona October 21 & 22.
"my first though goes to the first race, the one held on Saturday. We made a tough but right chouce going for slicks. it was really tough but so much fun! All the races should be like this. overall a positive weekend, good points in the bag! happy!"