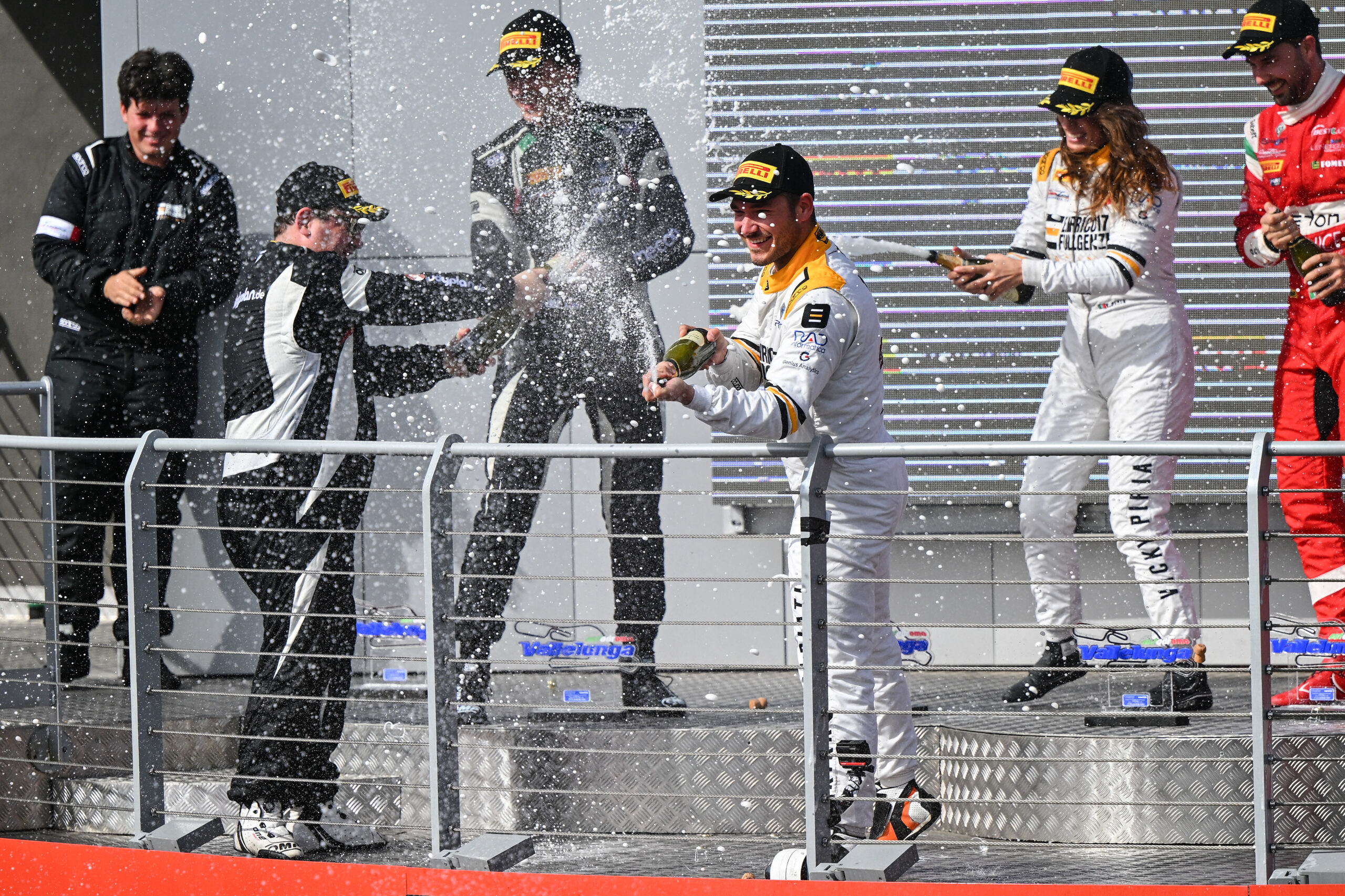 CIGT – p2 in Vallelunga
The final race of the Italian GT Endurance Championship was held at the circuit of Vallelunga near Rome.
An exciting race took place in front of full grandstands and saw Milos finish second in class after a strong performance. It was an exciting race and saw Milos put quite a drive in the early stages of the race when he went from P18 to P8 (class lead) in just three laps.
Milos finished this year's championship in third position overall.
"I had a lot of fun driving today. we did the best we can and in the end we finished on a well deserved podium. Really happy for the whole team."